Jim Sidanius Early Career Award
In July, 2020, the ISPP Governing Council decided to rename the Erik Erikson Early Career Award to honor Prof. Jim Sidanius. Dr. Sidanius was an early member and consistent contributor and promoter of ISPP, and encouraged generations of his students and collaborators to join ISPP. Dr. Sidanius has spent his career making enormous contributions to the fields of political and social psychology, African American studies, sociology, and political science. He is known especially for his work with Felicia Pratto on Social Dominance Theory, which is considered by many to be the most influential idea for understanding the origins and persistence of ethnic conflict in human systems around the world and over time. Dr. Sidanius has trained dozens of political psychologists, and his work to develop their careers makes renaming the early career in his honor award quite fitting.
The Early Career Award has been given since 1982. The Award recognizes and celebrates exceptional achievement and is awarded to an individual who is a member of ISPP and within a decade of receiving their Ph.D. The list of recipients of the Early Career Award is a compendium of those who are among the most prominent leaders in political psychology today.
---
How to Nominate:
Nominees must be current ISPP members and within 10 years of having received their PhD. All nominations must include the following: An argument as to why he/she deserves the award and a CV of the nominee. To complete a nomination, simply send these materials to the Committee Chair by the deadline.
The award recipient will be strongly encouraged to attend the Annual Meeting and Awards Reception.
---
2021 Award Committee:
John Sullivan (Chair)
University of Minnesota, USA
Email

Other Committee Members:
Rita Guerra (ISCTE-IUL)
Eva Walther (Trier University)
Fatih Uenal (University of Cambridge)
Christopher Federico (University of Minnesota)
Lia Figgou (Aristotle University of Thessaloniki)
Michal Shamir (Tel Aviv University)
Patrizia Castellani (Catholic University Of Milan)
THE NOMINATION PROCESS FOR 2021 is NOW CLOSED.
Please send submissions to the Chair. The deadline for nominations was 15 January 2021.
Winners will be notified by early March 2021.
---
Current Winner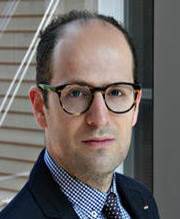 Jim Sidanius Early Career Award
Joshua David Kertzer, Harvard University
The pool of nominees we considered this year included several exceptionally impressive scholars. Even in such notable company, this year's nominee – Josh Kertzer, stood out and represented our unanimous choice. He is a once-in-a-generation scholar, and we are delighted to be able to honor him and his work.
To state my bottom line up front, Josh is an unusually gifted scholar by any standards. His work and grasp of the literature is cutting edge and he is clearly a star. The simple metrics of Josh's work make a compelling case. His book, Resolve in International Politics, was published by Princeton University Press and received ISPP's Alexander George Award. It is a major contribution to the literature in both IR and political psychology, combining rich theory, creative argument, and sophisticated quantitative methods at multiple levels of analysis to address an issue of contemporary concern. One description called it a "tour de force" and "simply brilliant, producing a major innovation in the conceptual issue of resolve," which had attracted a great deal of attention but little progress prior to Josh's efforts. This award winning book built on the four national and international awards the dissertation version of this research received. More generally, he publishes regularly in top IR and general political science journals, with a total of 19 peer-reviewed articles already.
Josh's work is impressive for a host of reasons, but this award is especially appropriate because he has brought the insights and concerns of political psychology to the attention of his entire subfield. As his nomination letter writers put it, "He is at the forefront of a renaissance in the application of psychological insights to international relations."
Even with all this impressive research productivity, Josh also takes time to serve the discipline, reading and commenting thoughtfully on the work of others, reviewing regularly, and organizing helpful panels and other opportunities at major conferences and other venues. We expect he will be a leading voice in both IR and political psychology for many years to come, and we cannot wait to see the excellent work and collaborative projects he produces next.
Past Winners
2019 Pazit Ben-Nun Bloom and Ryan Enos
2018 Shose Kessi and Johanna Vollhardt
2017 Michael Bang Petersen
2016 Matt Levendusky and Martijn van Zomeren
2015 Christopher F. Karpowitz and Rune Slothuus
2014 Chris Sibley
2013 Daphna Canetti and Phillip Hammack
2012 Eran Halperin and Peter Hatemi
2011 Cindy Kam
2010 Jennifer Jerit and Tom Rudolph
2009 Not Awarded
2008 Linda Tropp
2007 Christopher Federico
2006 Jamie Druckman
2005 Nicholas Valentino
2004 John Jost and Howard Lavine
2003 Mark Schafer
2002 Thomas Nelson and Tali Mendelberg
2001 Barbara Farnham
2000 Rose McDermott
1999 Wendy Rahn
1998 Not Awarded
1997 Paul t'Hart
1996 Yuen Foon Khong
1995 Jon A. Krosnick
1994 Kathleen M. McGraw
1993 Ofer Feldman
1992 Peter Carnevale
1991 Deborah Larson
1990 Ruth Linn
1989 Shawn W. Rosenberg
1988 Steven Kull
1987 Philip E. Tetlock
1986 Virginia Sapiro
1985 James S. Fishkin
1984 Andrew B. Schmookler
1983 Michael G. Billig
1982 Gerda Lederer