Best Dissertation Award
The International Society of Political Psychology first awarded the Best Dissertation Award at the 2008 Annual Meeting in Paris.
All Ph.D. dissertations within the field of political psychology are eligible for consideration, regardless of home discipline. Dissertations should represent an independent piece of research that is the sole work of the author and gains the highest degree at the author's university.

Submissions are for dissertations completed and successfully defended between Jan. 1 and Dec. 31 of the prior calendar year. Nominees must be current ISPP members.
---
How to Nominate:
All nominations should be submitted electronically and must include the following: A one-page abstract (300 words), a 10-page (3,000 word) summary of the dissertation, and a letter of recommendation from the thesis adviser or committee member, all in English. To complete a nomination, simply send these materials to the Committee Chair by the deadline.
---
2021 Award Committee:
Pazit Ben-Nun Bloom (Chair)
The Hebrew University Of Jerusalem, Israel
Email

Other Committee Members:
Mike Quayle (University of Limerick)
Sam Pehrson (University of St. Andrews)
Reeshma Haji (Laurentian University)
THE NOMINATION PROCESS FOR 2021 is NOW CLOSED.
Please send submissions to the Chair. The deadline for nominations was 15 January 2021.
Winners will be notified by early March 2021.
---
Current Winner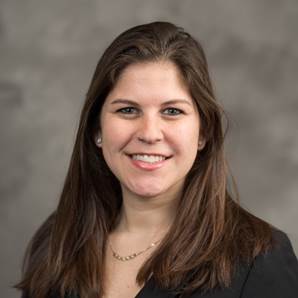 Best Dissertation Award
Carly N. Wayne, Washington University St. Louis
Combining political psychology with formal modeling, Carly Wayne's dissertation examines why terrorist groups often challenge opponents that are much stronger, and why those stronger opponents so often get drawn into conflicts that do not warrant the attention. Building on what she calls the strategic psychology of terrorism, Wayne runs a series of experiments demonstrating that the dominant response to terrorism is not actually terror at all, but anger and moral outrage. These feelings lead citizens to demand retribution, which increases politicians' likelihood of taking military action, even if that may not be the best strategic option. Ironically, engaging these weaker actors, who cannot compete militarily, can actually increase the likelihood of future terrorism by the group.
The three members of the dissertation award committee agree that Carly Wayne's work constitutes an extraordinarily creative synthesis of literatures and methods. She identifies a clear and important puzzle, provides novel and surprising insights, and communicates her theory and evidence eloquently. In short, this dissertation is a model of good scholarship, and it should be widely read. We want to emphasize that the pool of nominees was extremely strong this year, and we mean that very sincerely. We enjoyed reading the many fine dissertations that were submitted. Nonetheless, Carly Wayne's work stood out from the rest. Please join me in congratulating Carly Wayne on her remarkable dissertation.
---
Past Winners
2019 Miriam Lindner (Honorable Mentions: Femke Bakker and Jasper van Assche)
2018 Frank Gonzalez (Honorable Mention: Cecil Meeusen)
2017 Allison Anoll (Honorable Mention: Ozden Melis Ulug and Hannah Nam)
2016 Smadar Cohen-Chen (Honorable Mention: Eun Bin Chung)
2015 Julie Wronski (Honorable Mentions: Jennifer Sheehy-Skeffington, Susanne Veit)
2014 Kizzy Gandy (Honorable Mentions: Joshua David Kertzer, Emma O'Dwyer)
2013 Jonathan Renshon
2012 Michael Quayle
2011 Pazit Ben-Nun Bloom
2010 Johanna Vollhardt
2009 Sam Pehrson
2008 Alina Oxendine