Best Dissertation Award
The International Society of Political Psychology first awarded the Best Dissertation Award at the 2008 Annual Meeting in Paris.
This award was made possible by a generous gift from David Redlawsk and Aletia Morgan.
All Ph.D. dissertations within the field of political psychology are eligible for consideration, regardless of home discipline. Dissertations should represent an independent piece of research that is the sole work of the author and gains the highest degree at the author's university.

Submissions are for dissertations completed and successfully defended between Jan. 1 and Dec. 31 of the prior calendar year. Nominees must be current ISPP members.
---
How to Nominate:
All nominations should be submitted electronically and must include the following: A one-page abstract (300 words), a 10-page (3,000 word) summary of the dissertation, and a letter of recommendation from the thesis adviser or committee member, all in English. To complete a nomination, simply send these materials to the Committee Chair by the deadline.
---
2022 Award Committee:
TBD – please check back soon

THE NOMINATION PROCESS FOR 2022 is not yet open. Please send submissions to the Chair. The deadline for nominations is 15 January 2022.
Winners will be notified by early March 2022.
---
Current Winners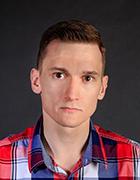 Best Dissertation Award
Kirill Zhirkov, Vanderbilt University, USA
Immigration in Our Heads: The Political Relevance of Mental Schemas about Immigrants
Léïla Eisner, Queensland University, Australia & University of Lausanne, Switzerland
Social Change and Perceived Social Norms: An Application to Sexual Minorities in Switzerland
---
Past Winners
2020 Carly N. Wayne
2019 Miriam Lindner (Honorable Mentions: Femke Bakker and Jasper van Assche)
2018 Frank Gonzalez (Honorable Mention: Cecil Meeusen)
2017 Allison Anoll (Honorable Mention: Ozden Melis Ulug and Hannah Nam)
2016 Smadar Cohen-Chen (Honorable Mention: Eun Bin Chung)
2015 Julie Wronski (Honorable Mentions: Jennifer Sheehy-Skeffington, Susanne Veit)
2014 Kizzy Gandy (Honorable Mentions: Joshua David Kertzer, Emma O'Dwyer)
2013 Jonathan Renshon
2012 Michael Quayle
2011 Pazit Ben-Nun Bloom
2010 Johanna Vollhardt
2009 Sam Pehrson
2008 Alina Oxendine