Juliette and Alexander L. George Outstanding Political Psychology Book Award
The Juliette and Alexander L. George Outstanding Political Psychology Book Award is given for the best book published in the field of political psychology during the previous calendar year. Befitting the extraordinary and far-reaching contributions to scholarship of Juliette and Alexander George, the award winning work should be one that demonstrates the highest quality of thought and makes a major substantive book-length contribution to the field of political psychology, broadly defined.
The award winner will be determined by an interdisciplinary committee. As judged by the award committee, the book should increase substantially our understanding of an issue (or issues) that is central to the concerns of political psychology and the world in which we live.
---
How to Nominate:
Published books carrying a 2020 copyright may be nominated for the award by individuals or publishers. Self-nomination is acceptable and encouraged. All nominations must include the following: An argument as to why this particular book deserves the award. A copy of the book should be made available to the Award Committee. To complete a nomination, simply send these materials to the Committee Chair by the deadline.
The award recipient will be strongly encouraged to attend the Annual Meeting and Awards Reception.
---
2021 Award Committee:
Alina Oxendine (Chair)
Hamline University, USA
Email

Other Committee Members:
Alex Theodoris (University of Massachusetts)
Emre Erdogan (Istanbul Bilgi University)
THE NOMINATION PROCESS FOR 2021 is NOW CLOSED.
The deadline for nominations was 15 December 2020.
Winners will be notified by early March 2021.
First awarded in 2004.
---
Current Winner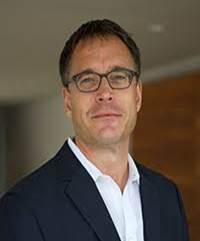 Alexander George Book Award
Markus Prior for Hooked: How Politics Captures People's Interest
This year's winner is Markus Prior's book Hooked: How Politics Captures People's Interest (Cambridge University Press), which clearly fills all of the criteria described for this award.
Political interest is one of the most important concepts in the study of political behavior. It is certainly what brought all of us to this organization and to this convention, but before Hooked, we have never had a comprehensive study of what political interest means, how it develops, and why it matters for democratic government. It is a truly momentous empirical accomplishment that brings multiple datasets and many years of observations to bear on all of his research questions. One very surprising conclusion from the book is that political interest, rather than being event driven, is essentially genetic (or at least learned very early in life). Almost all political junkies get hooked early, and stay hooked throughout life.
What the committee particularly liked about this book is that it offers broad theoretical insights relevant to political psychology, in ways that may be generalized to other contexts. It includes data from four western democracies, a particularly nice feature for an international organization such as ISPP.
---
Past Winners
2019 Suzanne Mettler (The Government-Citizen Disconnect)
2018 Evgeny Finkel (Ordinary Jews: Choice and Survival During the Holocaust)
2017 Joshua D. Kerstzer (Resolve in International Politics) and Alex Mintz and Carly Wayne (The Polythink Syndome: US Foreign Policy Decisions On 9/11, Afghanistan, Iraq, Iran, Syria and ISIS)
2016 Marc Hetherington and Thomas Rudolph (Why Washington Won't Work: Polarization, Political Trust, and the Governing Crisis)
2015 Not Awarded
2014 Christian Welzel (Freedom Rising: Human Empowerment and the Quest for Emancipation)
2013 Ned Lebow (The Politics and Ethics of Identity)
2012 Ervin Staub (Overcoming Evil: Genocide, Violent Conflict and Terrorism)
2011 Claude M. Steele (Whistling Vivaldi: How Stereotypes Affect Us and What We Can Do About It)
2010 Maria Rost Rublee (Nonproliferation norms: Why states choose nuclear restraint)
2008 Alan S. Zuckerman, Josip Dasovic, and Jennifer Fitzgerald ( Partisan Families: The Social Logic of Bounded Partisanship in Germany and Britain)
2007 Jacques E.C. Hymans (The Psychology of Nuclear Proliferation) Richard R. Lau and David P. Redlawsk (How Voters Decide)
2006 Daniel Bar-Tal and Yona Teichman (Stereotypes and Prejudice in Conflict)
2005 Ned Lebow (Ethnics, Interest and Order: The Tragic Vision of Politics)
2004 James Gibson and Amanda Gouws (Overcoming Intolerance in South Africa: Experiments in Democratic Persuasions)