David O. Sears Best Book on Mass Politics Award
The David O. Sears Book Award is given for the best book published in the field of the political psychology of mass politics, including political behavior, political values, political identities, and political movements, during the previous calendar year. Befitting the far-reaching contributions to scholarship of David Sears, the award winning work should be one that demonstrates the highest quality of thought and makes a major substantive contribution to the field of political psychology.
The award winner will be determined by an international and interdisciplinary committee. As judged by the award committee, the book should increase substantially our understanding of an issue (or issues) that is central to the concerns of mass politics and the world in which we live.

---
How to Nominate:
Published books carrying a 2020 copyright may be nominated for the award by individuals or publishers. Self-nomination is acceptable and encouraged. All nominations must include the following: An argument as to why this particular book deserves the award. A copy of the book should be made available to the Award Committee. To complete a nomination, simply send these materials to the Committee Chair by the deadline.
The award recipient(s) will be strongly encouraged to attend the Annual Meeting and Awards Reception.
---
2021 Award Committee Chair:
Alina Oxendine (Chair)
Hamline University, USA
Email
Other Committee Members:
Alex Theodoris (University of Massachusetts)
Emre Erdogan (Istanbul Bilgi University)
THE NOMINATION PROCESS FOR 2021 IS NOW CLOSED. The deadline for nominations was 15 December 2020.
Winners will be notified by early March 2021.
First awarded in 2012.
---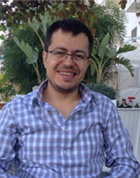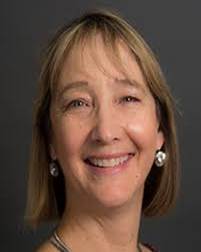 David O. Sears Best Book on Mass Politics Award
S. Erdem Aytaç & Susan Stokes for Why Bother: Rethinking Participation in Elections and Protests
This year's Sears award winnter fits all of the criteria to a "T": Erdem Aytac and Susan Stokes' book Why Bother: Rethinking Participation in Elections and Protests (Cambridge University Press).
This is a very theoretically ambitious book which addresses the so-called "turnout paradox" that has been with us for as long as social scientists have been gathering election data: Why should anyone Bother to participate in politics, if you have no realistic chance to affect the outcome of an election? Their theory of "costly abstention" goes a long way toward providing an intuitively satisfying answer to the paradox. They apply their theory to both the "easiest" type of political participation – voting – and to some of the most difficult and costly – protesting. They bring survey data from the U.S. and several European countries to bear on their findings – a plus, again, for an award given out by ISPP.
As with the Markus book, what the committee particularly liked about Why Bother is that it offers broad theoretical insights relevant to political psychology, in ways that can be generalized to many other contexts.
---
Past Winners
2019 Lauren Davenport (Politics beyond Black and White: Biracial Identity and Attitudes in America)
2018 Christopher Johnston, Howard Lavine, and Christopher Federico (Open Versus Closed: Personality, Identity, and the Politics of Redistribution)
2017 Christopher H. Achen and Larry M. Bartels (Democracy for Realists: Why Elections Do Not Produce Responsive Government)
2016 Diana C. Mutz (In-Your-Face Politics: The Consequences of Uncivil Media)
2015 Christopher F. Karpowitz & Tali Mendelberg (The Silent Sex: Gender, Deliberation and Institutions)
2014 Deborah Jordan Brooks (He Runs, She Runs: Why Gender Stereotypes Do Not Harm Women Candidates)
2013 Howard Lavine, Christopher Johnston & Marco Steenbergen (The Ambivalent Partisan: How Critical Loyalty Promotes Democracy)
2012 Clark McCauley and Sophia Moskalenko (Friction: How Radicalization Happens to Them and Us)