Harold Lasswell Award for Outstanding Scientific Accomplishment in Political Psychology
The Lasswell Award is given for "distinguished scientific contribution in the field of political psychology." It is named for Harold Lasswell, one of the first to apply psychology to the analysis of politics. He was, thereby, also one of the first to encounter the problems of interdisciplinary work: because of resistance to his ideas, from 1937 to 1950 not a single article of his was published in a political science journal. However, he continued to publish (in psychological and psychiatric journals, and books), and so ultimately he won recognition, being elected President of APSA in 1955. He taught at Chicago, Yale, CUNY, Temple, and finally Columbia.
---
How to Nominate:
All nominations must include the following: A short paragraph explaining why she/he deserves the award and a CV of the nominee. To complete a nomination, simply send these materials to the Committee Chair by the deadline.
The award recipient will be strongly encouraged to attend the Annual Meeting and Awards Reception and may be asked to give a talk at the annual meeting the year after they receive the award, in recognition of their work in the field.
---
2022 Award Committee:
TBD – please check back soon
The nomination process for 2022 is not yet open. Please send submissions to the Chair. The deadline for nominations is 15 January 2022.
Winners will be notified by early March 2022.
---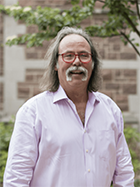 Harold Lasswell Award for Outstanding Scientific Accomplishment in Political Psychology
James Gibson, Washington University in St. Louis
Dr. James Gibson has made path-breaking influential contributions in a wide range of areas of relevance to political psychology, including Institutional legitimacy, intergroup relations and conflict, truth and reconciliation, political tolerance, and social identity theory. With precise and in-depth analyses, his work has found broad recognition on an international scale. He is among the most highly cited political psychologists in the world. For example, a 2018 study in the American Political Science Association's journal PS ranked him as the top political scientist in the U.S. on both the number of scholarly articles published in top prestigious publications and the scholarly impact of that work. As an example his "Overcoming Trilogy" —a set of three political psychology books addressing various aspects of South Africa's transition from apartheid— represents a broad, coherent, and cumulative explication, with the first book focusing on the problem of political intolerance, the second on reconciliation, and the third on historical injustices. His work on institutional legitimacy, African-Americans and the U.S. legal system, and multiple other topics puts him among the top scholars of political psychology in the world.
---
Past Winners
2020 Fathali Moghaddam
2019 George Marcus
2018 Stephen Reicher
2017 Jack Citrin
2016 Linda Skitka
2015 Virginia Sapiro
2014 M. Kent Jennings
2013 Bert Klandermans
2012 Ervin Staub
2011 Daniel Bar-Tal
2010 Tom Pettigrew
2009 Steven R. Brown
2008 Philip Tetlock
2007 David Winter
2006 Jim Sidanius
2005 Milton Lodge
2004 Robert Jervis
2003 Marilynn Brewer
2002 John L. Sullivan
2001 Peter Suedfeld
2000 Fred I. Greenstein
1999 William McGuire
1998 Paul Sniderman
1997 Betty Glad
1996 Robert P. Abelson
1995 David O. Sears
1994 Lucian Pye
1993 M. Brewster Smith
1992 Dean G. Pruitt
1991 Robert E. Lane
1990 Philip E. Converse
1989 Robert C. Tucker
1988 Milton Rokeach
1987 Jerome D. Frank
1986 Anatol Rapaport
1985 Alexander George
1984 James MacGregor Burns
1983 Myres McDougal
1982 Leonard Doob
1981 Erik Erikson
1980 Angus Campbell
1979 Nathan Leites