Roberta Sigel Best Conference Paper by Early Career Member Award
The Sigel Award is given to early career scholar authors of the best papers (or papers accepted as posters) presented at annual scientific meetings. Nominees must be current ISPP members.
ISPP first announced this award at its Vancouver meeting in 1996. Professor Sigel, whom the award honors, has been a distinguished professor of political science at Rutgers University since 1973. She is author and editor of seven books and many articles and book chapters, mostly in the areas of political socialization and democratic citizenship. She has had many leadership roles in the American Political Science Association and has served as program chair, Vice-President and President of ISPP.
All ISPP Early Career Scholars who are current dues paid members of ISPP and had their paper (or poster) accepted for the most recent July meeting/conference are eligible to be considered for the award to be presented during the next year's meeting. Early Career Scholars are all students (graduate or undergraduate) and faculty who received their Ph.D. within the last eight years.
There are two prizes with slightly different criteria to accommodate the authorship and publication practices in the various disciplines represented in ISPP:
The first award will be given to the best paper (or poster) written by Early Career Scholars only. In the case of multiple authors, all co-authors must be Early Career Scholars. The second award will be conferred to the best paper (or poster) with an Early Career Scholar first author. This award allows, but does not require, non-Early Career Scholar co-authors.
Only papers (or posters) by current (dues paid for this year) ISPP members are eligible for consideration.
The award recipients will be strongly encouraged to attend the Annual Meeting and Awards Reception.
---
2021 Award Committee:
Yphtach Lelkes (Chair)
University of Pennsylvania, USA
Email
Other Committee Members:
Bram Spruyt (Vrije Universiteit Brussel)
Marshalaey Baquiano (University of the Philippines Visayas)
Katherine Starzyk (University Of Manitoba)
Giovanna Leone (Sapienza University)
THE NOMINATION PROCESS FOR 2021 is NOW OPEN. Please send submissions to the Chair. The deadline for nominations is 15 January 2021.

Winners will be notified by early March 2021.
First awarded in 1998.
---
Current Winner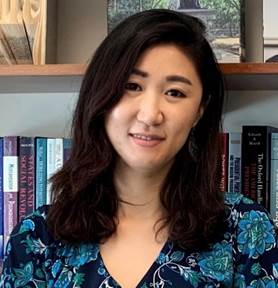 Roberta Sigel Best Conference Paper by Early Career Member Award 1
Eunji Kim, Vanderbilt University
We recommend Eunji Kim's "Entertaining Beliefs in Economic Mobility" for a handful of reasons:
a substantively interesting and important question: why doesn't rising inequality correspond to greater public concern about inequality?
a well-developed theory that applies both to the particular puzzle of the paper and could clearly be applicable in other contexts
an impressive and careful multi-method approach, including three national surveys and multiple experiments (both online as well as a lab-in-the-field)
and, more generally, the paper pushes political science to engage more deeply with the implicit political content of popular media and to broaden beyond studies of media that focus almost exclusively on effects of news
---
Past Winners
2019 Carly N. Wayne; Arnold Ho
2018 Cecilia Hyunjung Mo and Katharine Conn; Aharon Levy
2017 Nour Kteily & Emile Bruneau; Sandra Penic
2016 Rebecca Schiel & Gary Smith; Rezarta Bilali
2015 Yphtach Lelkes & Sean J. Westwood; Jojanneke van der Toorn with Matthew Feinberg, John Jost, Aaron Kay, Tom Tyler, Robb Willer, and Caroline Wilmuth
2014 Cecil Meeusen; Smadar Cohen-Chen with Richard J. Crisp and Eran Halperin
2013 Michael Bang Petersen & Lasse Laustsen
2012 Rune Slothuus; Scott Clifford, Jennifer Jerit, and Jason Barabas
2011 Melinda Jackson; Erin Hennes with John Jost and Irina Feygina
2010 Thomas Craemer, Pete Hatemi and Rose McDermott
2008 Eric Dickson (paper abstract); Elizabeth Suhay
2007 Christopher Federico
2005 Romain Lachat
2004 James N. Druckman, Kjersten R. Nelson
2003 Celeste Lay
2002 Not Awarded
2001 David Redlawsk
2000 James Druckman, Michael Allen, Sik Hung Ng
1999 Not Awarded
1998 Kristin Hall Maher, David Redlawsk
---
Abstracts of award winners: